FOR ALL YOUR

Personal Protection Equipment needs
Can we help in preparation for when lockdown is eased?
All essentials in stock and no minimum order for local deliveries
We aim for 100% customer satisfaction with our products and service
Call us today on
01227 450 430
Our PPE Products
Personal Protection Equipment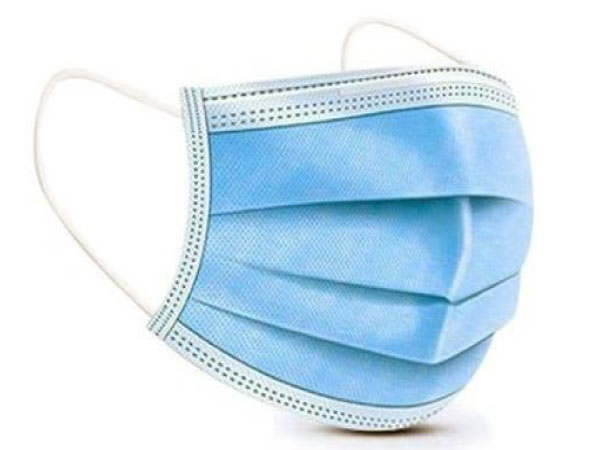 PPE
£7.95 per box of 50
Buy 10 boxes - get 1 free
Please be aware, there are many other masks on online market places with zero certification as well as only having 95% high bacterial filtration efficiency (usually sold as dust masks).
Our masks are Certified Type IIR, water repellent with 98% filtration efficiency.
3 ply Surgical Masks
These masks offer protection from a range of pathogens and particles. Bacterial Efficiency Filtration (BFE) of 98%. One size fits all and these face masks are suitable for adults and children.
In stock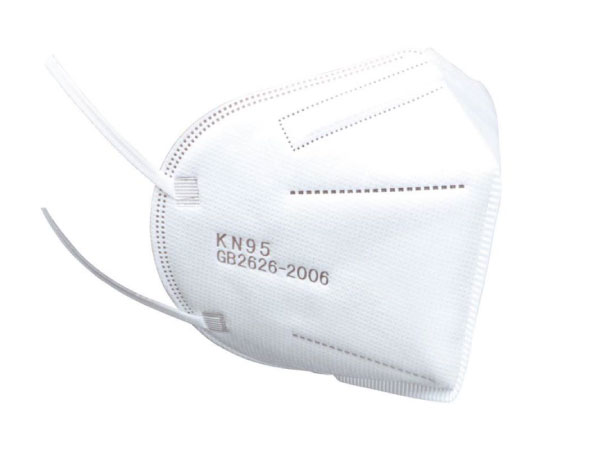 PPE
from £2.00 per mask
5 MASKS £11.25 (£2.25 per mask)
25 MASKS £53.00 (£2.12 per mask)
50 MASKS £100.00 (£2.00 per mask)
Durable and longer-lasting, KN95 (FFP2) respirators provide reliable protection. The World Health Organisation [WHO] guidance recommends FFP2 masks during outbreaks of infections such as SARS, Avian Flu and Coronavirus.
In stock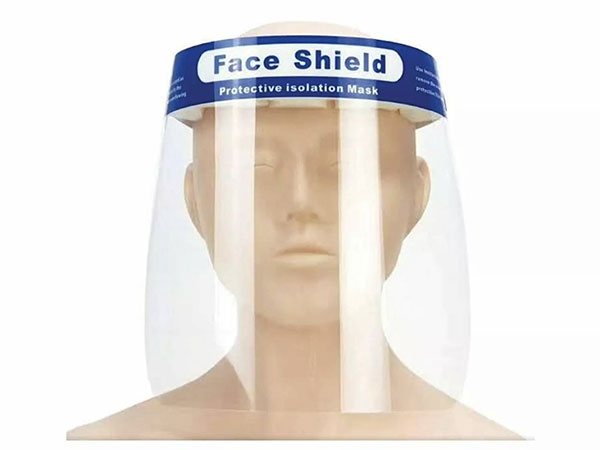 PPE
£2.99
Full face cover to protect the face from dust and droplets. Made using high quality PET material and soft sponge for comfort with an elastic band to ensure one size fits all.
In stock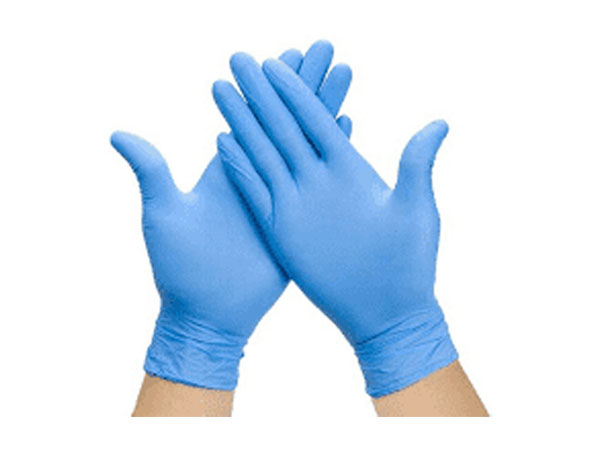 Medical grade certified to EN455 standards
PPE
from £9.39 (box of 100 gloves)
Powder free disposable gloves
£9.39 per box for a case of 10 boxes
£9.69 for individual boxes (minimum orders may apply)
Available sizes: Small, Medium, Large and X-Large
in stock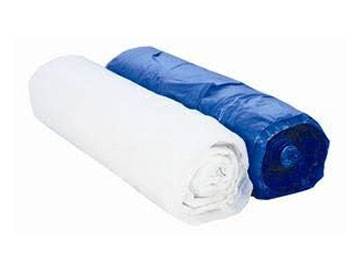 PPE
£3.75 (roll of 200)
Single-use, disposable aprons
Available colours: Please call or email
in stock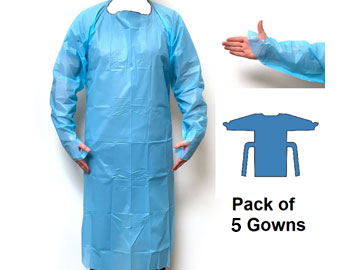 PPE
£8.75 (pack of 5)
Single-use, disposable gowns
in stock
Other Useful Products
To keep everyone safe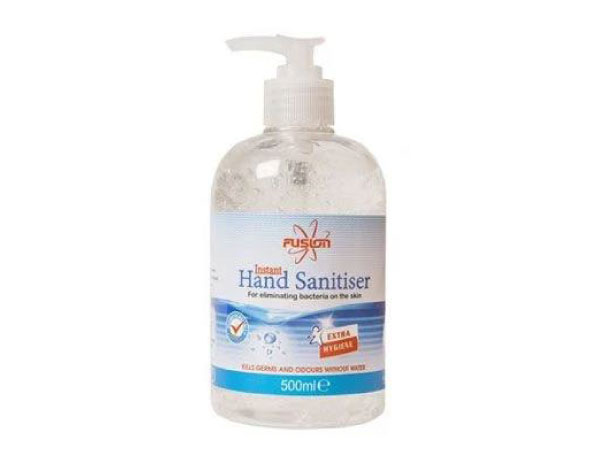 Useful
Alcohol Gel Hand Sanitiser
£2.95 for 500ml
Case of 6 - £17.00
An alcohol based instant antibacterial hand sanitiser gel that kills 99.9% of viruses & bacteria on contact. Highly effective against harmful microbes on contact. The gel is fast drying and your skin remains safe and cross contamination is prevented.
In stock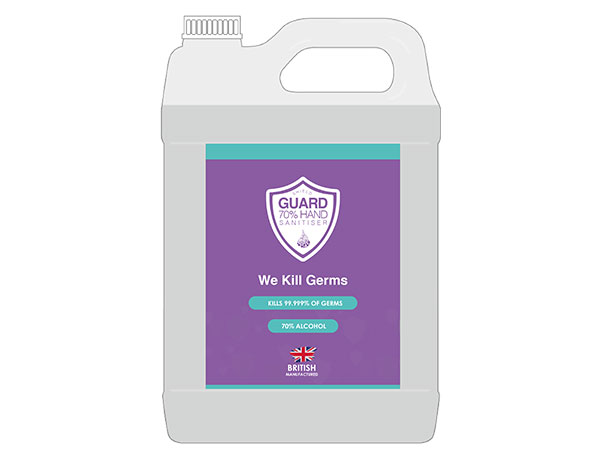 Useful
Alcohol Gel Hand Sanitiser
£19.75
£15.99 for 5ltr
Buy 2 for £30.00
A 70% alcohol based instant antibacterial hand sanitiser gel that kills 99.9% of viruses & bacteria on contact. Highly effective against harmful microbes on contact. The gel is fast drying and your skin remains safe and cross contamination is prevented.
In stock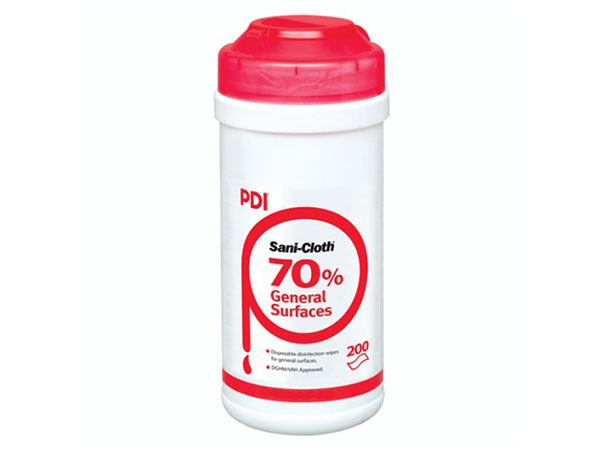 Useful
£6.49 (200 wipes)
PDI Sani-Cloth 70 are pre-dosed disinfectant (70% v/v Isopropyl Alcohol) wipes suitable for the disinfection of non-invasive medical devices and to decontaminate a device prior to sterilisation/high level disinfection.
In stock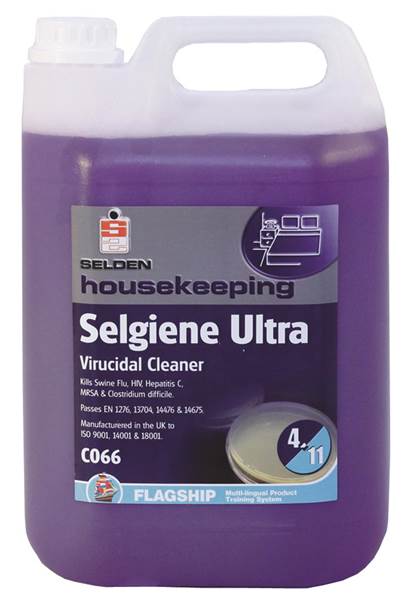 Useful
£10.50 for 5 Litres OR £20.00 for 2 x 5Litres
Kills enveloped viruses, including Coronavirus, HIV, Hepatitis C and Influenza viruses. Passes EN 1276 and EN 14476 Manufactured in the UK to ISO 9001, 14001 & 45001 Selgiene Ultra cleans and sanitises frequently touched items such as door handles, tables, banisters etc. and is suitable for damp mopping floors. Independently proven to kill enveloped viruses including Coronavirus, HIV, Hepatitis C and H1N1 Influenza viruses. Also certified to kill MRSA and common food poisoning bacteria including Salmonella typhimurium, Listeria monocytogenes and Escherichia coli.
In stock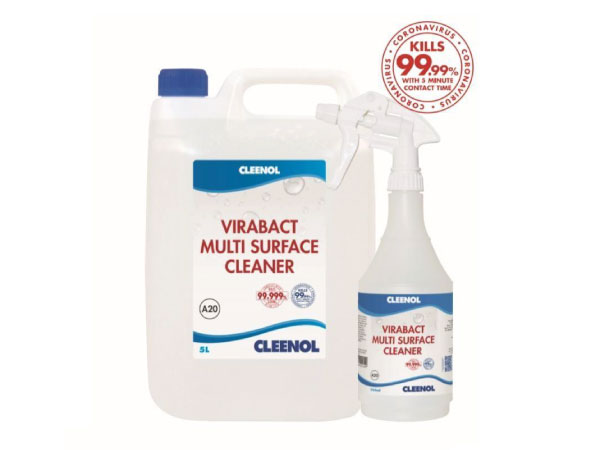 Useful
Virabact Multi Surface Cleaner
NO DILUTION REQUIRED
£17.50 for 5ltr
A liquid cleaner with powerful bactericidal and virucidal agents for use in cleaning and sanitizing. Provides quick, easy cleaning and sanitising for a wide variety of surfaces. Contains no perfumes so is non-tainting and therefore food safe. Kills all Coronavirus including Covid 19.
In stock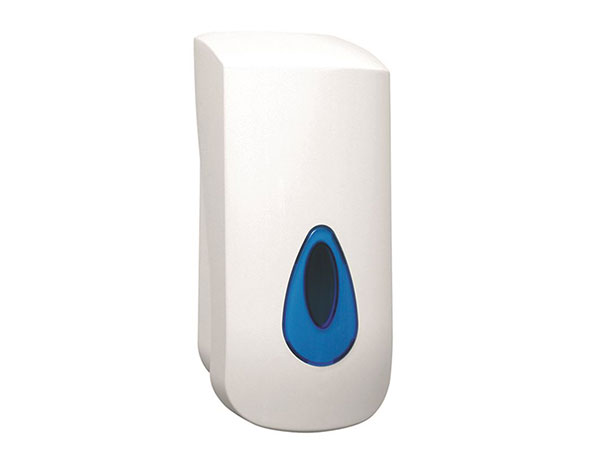 Useful
£15.95
Suitable for dispensing alcohol gel hand sanitiser or soap. Perfect for sanitising stations in the workplace as we move forward with new Covid-19 measures.
In stock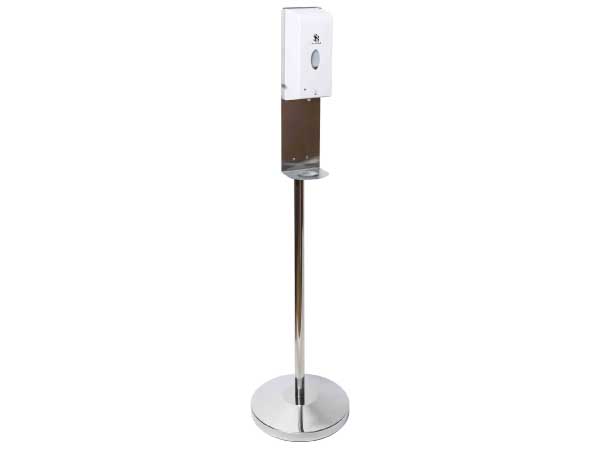 Useful
£139.95
Stainless steel stand and bracket with a plastic automatic dispenser. Suitable for dispensing alcohol gel hand sanitiser or soap.
Height: 1.27m Width: 300mm
Requirements:
x6 1.5V AA Batteries
x900ml Hand Soap or Hand Sanitiser
Screw Driver or Small Spanner
In stock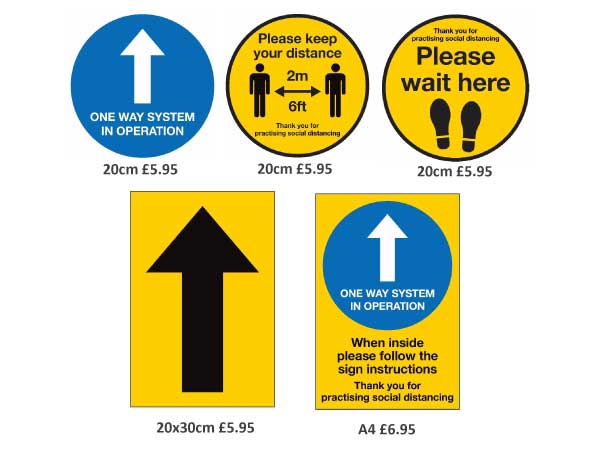 Useful
Social Distancing Signage
from £5.95
Self Adhesive, Supergrip floor graphics, digitally printed & sealed with anti-slip floor laminate.
In stock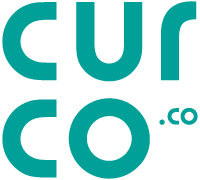 Antibacterial Soap (500ml and 5 ltr)
In stock
what people are saying
121 Cleaning Services and Curco have formed a mutually beneficial business relationship. Del and his team are extremely professional, innovative and competitive and we would highly recommend them.
We look forward to continuing to build a stronger working relationship.
121 Cleaning Services
We would like to express my gratitude to Curco for such excellent products, delivery and customer care - you certainly go the extra mile. You listen, research options and stock special items if you feel it will help someone's business and ensure that your customers are happy with the service that they receive.
We have recommended you to many people and they have all been very satisfied.
YMS Canterbury
Curco has worked with us to research and supply all our catering and cleaning products. Their service is the best and we know we can count on them. We love that they call weekly, just prior to our delivery day, to check if there is anything we need. Curco meets all our needs and we wouldn't use anyone else.
It's refreshing to have found a company that actually does what it says. Customer service is so important and they go above and beyond.
The City Fish Bar, Canterbury
I would just like to say a huge thanks to Curco. We have dealt with many suppliers in the past but none have been as good as Curco.
The prices, the service and general friendliness makes our purchase process easy. Again, thanks Curco.
The Tickled Trout, Wye
our range of products
Candles
From tealight, tapered and pillar, we stock a great selection including the excellent Bolsius brand. If we don't have the size or colour you want, we will try to get it for you – just ask.
Toilet & Bathroom
Loo rolls, hand soap, air freshener, cleaning chemicals, cistern blocks, urinal blocks… you name it, we supply it. Check out our products list.
Cleaning Products
We are really quite proud of our extensive range of cleaning products. Some we have made up specially. We listen to customer feedback and if something's not right, we fix it.
Restaurant & Bar
Crockery, cutlery, glassware, waiter pads, straws, bar caddys, stirrers, wine & ice buckets, cocktail napkins, cocktail umbrellas and skewers – our restaurant & bar range is growing.
Kitchen Accessories
Day labels, skewers in all shapes and sizes, clingfilm, foil and parchment via the Wrapmaster/Prowrap system and/or Cutterboxes
Paper goods
Centrefeed Blue roll (and white) - many plys and sizes, napkins in too many plys and colours to mention (please ask), hand towels, facial tissues, kitchen towels, table covers.
Hotel
We supply a wide range of bathroom accessories for hotels including individual soaps, lotions, shower gels and hygiene products along with other necessary sundries.
Housekeeping
Cloths, Scourers, bin bags, black sacks, mops, buckets, brooms, gloves, disposable aprons, shoecovers and so, so much more.
The rest
A wide variety of products including vehicle cleaning/valeting , takeaway disposables, dispensers for chemicals and paper products. If we don't stock it, we'll do our utmost to source it for you.
Our 7000 sq ft warehouse is stocked to the gunnels.
We are more than happy for you to arrange to visit to have a browse – just contact us.
Like to know more? Please call us, use this form
or download our catalogues